BANASURA SAGAR DAM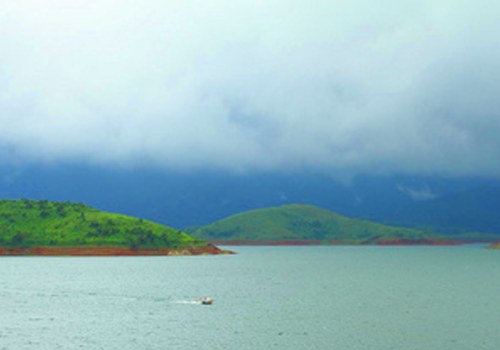 Banasura Sagar dam across the Karamanathodu River, a tributary of River Kabini, in Kalpetta, is considered to be the largest earth dam in India and the second largest in Asia. The dam is ideally placed in the foothills of Banasura hills, which got its name from 'Banasura', the son of King Mahabali, the famous ruler of Kerala. It is said that 'Banasura' undertook severe penance on the top of the hills. Banasura hill is the third largest peak in the Western Ghats.
View More
CHEMBRA PEAK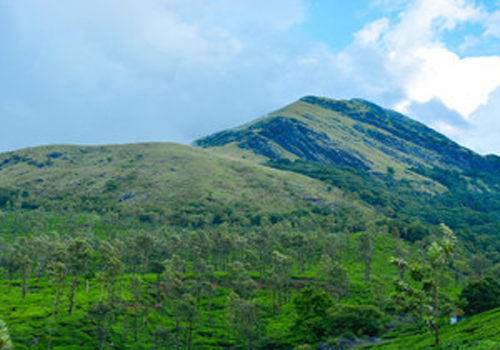 If you are an admirer of soothing natural beauty and if you love to have an adventure trip, then Chembra Peak in Wayanad, will be a perfect stop for you. Eight kilometer south of Kalpetta, near to the town of Meppady, lays the highest peak in Wayanad, the Chembra Peak (2,100 m). Chembra peak adjoins Nilgiri hills in Tamil Nadu and Vallarimala in Kozhikode. From the town of Meppady you can reach the peak through walking.
View More
KURUVA ISLAND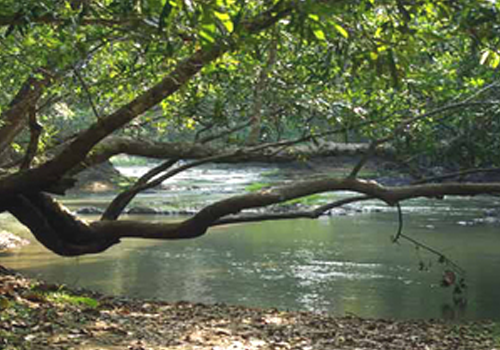 Kuruva Dweep or Kuruva Island is a protected river delta, comprising a cluster of islands over the middle of Kabini River in Wayanad. Spread over 950 acres of land, Kuruva Island is densely populated with rich flora and fauna. The geographical peculiarity of this island makes this place evergreen with a serene ambience.
View More
POOKODE LAKE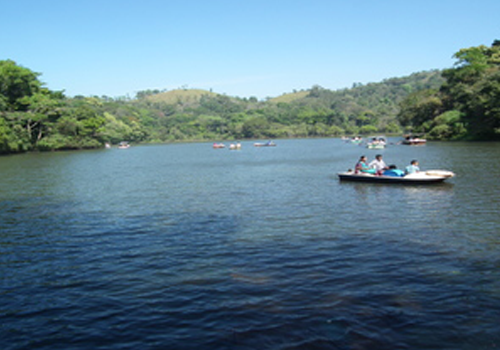 The beautiful freshwater lake in Wayanad, Pookode Lake lays 15 kilometre away from Kalpetta. Nestled between evergreen forest and Western Ghats, the lake is spread over 13 acre and is 40 m deep. This is one of the most preferred tourist destinations in Wayanad.
View More
MUTHANGA WILDLIFE SANCTUARY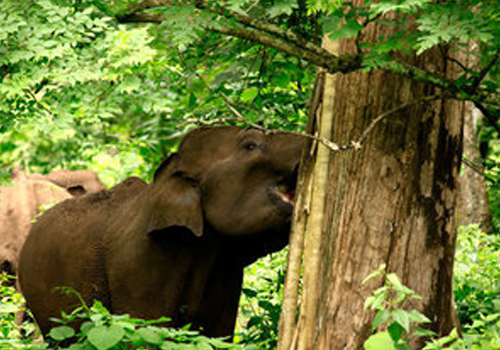 Located around 16 km away from Sulthan Bathery, the Wayanad Wildlife Sanctuary, popularly known as Muthanga Wildlife Sanctuary is a rainforest wich connects Nagarhole and Bandipur parks in Karnataka and Mudumalai in Tamil Nadu. Spread over an area of 345 sq km, the sanctuary is an abode of rich flora and fauna.
View More
EDAKKAL CAVE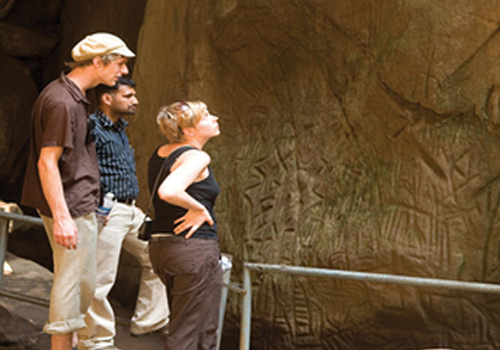 Twenty five kilometers away from Kalpetta lays two caves which showcases nature's skill and philosophy on architecture. These caves are located 1,200 m above the sea level on Ambukutty Mala. The name 'Edakkal' literally means 'a stone in between'. Here you can see a cave formed by a heavy boulder straddling a fissure in the rock.
View More
THIRUNELLI TEMPLE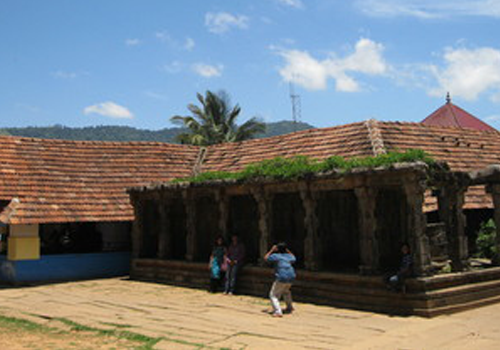 On the side of the Brahmagiri hills in Wayanad lay an ancient temple, dedicated to Lord Maha Vishnu, the Thirunelli temple. The temple, surrounded by beautiful hills and forests, is located 32 km away from Mananthavady. The temple is also known as Sahyamala Kshetram and Kashi of South.
View More